RV Collision Center
Top Certified RV Service Experts
No Job to Big or Small for Us
Giant Recreation World is Central Florida's #1 one stop shop for all of your service and Collision center repairs. Our certified professionals are ready for any job big or small, from scheduled maintenance, minor repairs, to major repairs. Giant Recreation World's Certified professional coupled with our state of art Service and collisions centers puts us ahead of the competition. With Giant Recreation World being family owned and operated, we understand the value of time and customers' expectations, that's why it is important to us to get you back on the road enjoying your RV. With access to over 40,000 parts, Giant Recreation World has the ability to get you in and out. Our Service departments are partnered with all of the major insurance companies, making the process very easy and stressless for our valued customers.
Giant Recreation World has invested time and money into their Collison centers. We believe making these investments is a crucial part of what we offer in service. Not many dealers have the infrastructure to accomplish these very specific and pivotal jobs.
Request Appointment
Request Parts Info
What sets us apart:
50-foot Paint Booths
Full Size Body & Collision Shop
Structural, Body, & Automotive Refinishing
Fiberglass Repair & Metalwork
Part Fabrication
Roof Repair & Replacement
Experienced Paint Artisans
High-Tech Paint-Matching Camera System
Diamond Shield & Decal Replacement
RV paint and Decal repairs
Door Replacement
Authorized to perform RV Collison repair services by leading insurance carriers at all locations.
---
RV Collision Repairs
Need RV Restoration Services?

Rely on the Giant Recreation World Body Shop for Everything From RV Collision Repair to RV Roof Replacement

Get your investment serviced by the best. Our RVIA/RVDA certified technicians are ready to get you back on the road. Giant Recreation World has given our Highly trained professionals all the necessary resources and training to get the job done right. The RV service technicians at Giant Recreation World are authorized to perform RV collision repair services for leading insurance carriers including Progressive®, GMAC®, Allstate®, USAA®, Geico®, Nationwide®

Request Appointment
Let our body and collision experts perform RV restoration adn repair services needed to return your RV to is original appearance.
---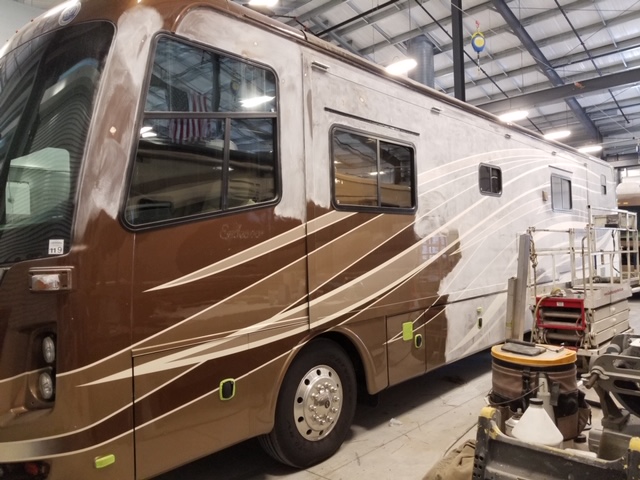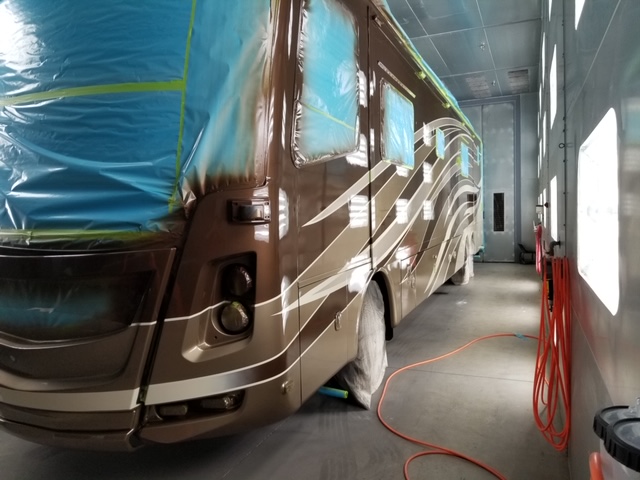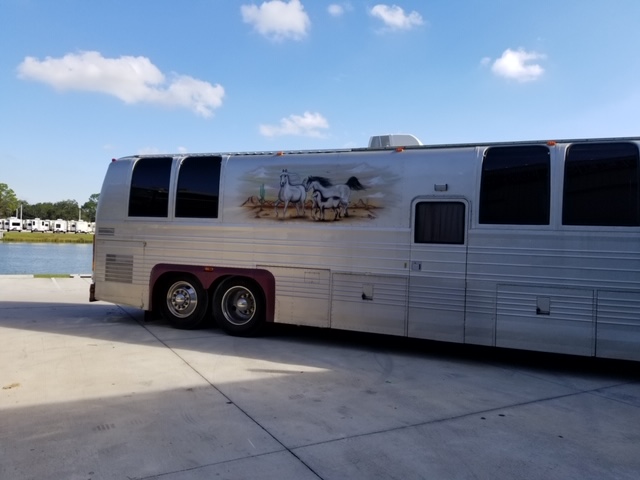 ---
Collision Repair Services By Location
Use this tool to see a list of collision repair services available at your nearest Giant Recreation World service center.
Locations
Winter Garden
Destination Daytona
Palm Bay
Ability to fabricate certain parts that are no longer available
Clear-coat application
Diamond Shield®
Door repairs and replacement
Experts in RV fiberglass repair and metalwork
(including stainless steel and aluminum repairs)
Finish buffing
RV body & collision repair
RV fiberglass repair and fabrication
RV paint & decal repairs
RV roof repair & replacement
---
Request Service Appointment
To schedule one or more of the above RV collision repair services, please request an appointment using the form below, or call our RV service department.
Call Your Location
---
Call your preferred location for more information, or to schedule an appointment
Winter Garden
(407) 573-1305
Destination Daytona
(386) 239-1110
Palm Bay
(321) 541-2205
Need parts information? Contact Us.